Calendrier des événements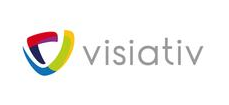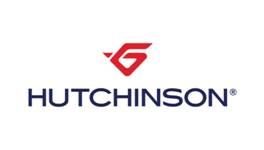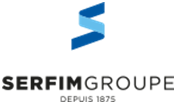 , partenaires officiels des événements ACL
---
Programme de l'ALUMNI DAY InterCentrale à Boston
Friday October 12th
Afternoon: Visit of local companies
tour of Mass Challenge (Lucy Steinert - HEC)

Mass Challenge is the worlds largest start-up accelerator, so less about technical content than how startups are supported and funded in the MassChallenge. Startup Ecosystem. The companies come to MassChallenge from all over the world, and in fact there are MassChallenge Incubators in the UK, Mexico and Isreal. A lot of the startups have a technical component and MassChallenge helps them make connections and grow their businesses. Here is a link to their site.https://masschallenge.org/ Lots of large companies fund MassChallenge in order to have access to the companies and their emerging technology.

The Gordon Center (Amal Tiss - Supélec)
The Gordon Center for Medical Imaging at Massachusetts General Hospital (MGH) and Harvard Medical School is a multidisciplinary research center dedicated to improve patient care by developing and promoting new biomedical imaging technologies used in both diagnosis and therapy. Our main activities include: research, training and education, and translation of innovative research into clinical applications. Investigators from the academic community, research laboratories and industry are welcome to use the Center's medical imaging equipment and clinical research facilities available through the PET Core.
Sigfox, the world's leading IoT services provider (Christian Olivier - Polytechnique)
With its global Low Power Wide Area network, Sigfox has reinvented connectivity for the IoT. It drastically brings down cost and energy consumption required for securely connecting IoT sensors to the Cloud. Created in 2010 the company is a recognized global pioneer and leader in a sector that is already disrupting business models and will revolutionize the whole of society. The ambition of Sigfox, embodied in the slogan "Make Things Come Alive", is to give a voice to the physical world around us and to allow these billions of objects to play a role in economic and social development.
Labo de robotique (Arnaud Croux - Mines)
Meeting between Deans of the different schools to evaluate opportunities of partnership
Evening: Cocktail at the French Consulate
Saturday October 13th
Breakfast at NorthEastern
Introduction :
Michel-Louis PROST (President ACL représentant l'ensemble des Alumni Inter-Centrale et Supelec)
Frank DEBOUCK (Dean Ecole Centrale de Lyon)
Marc ONETTO (Head of Fondation Lyon-US Education Fund)
Finale Start-up Challenge
Intervention of Nadine Aubry (tbc) Dean of the college of engineering – North Eastern University
Lunch at North Eastern
Plenary session and meetings of our associations (InterCentrale and foundation)
Intervention of alumni and presentation of companies :
> Stephan Dietrich is a serial entrepreneur and investor with a 25 year experience in the high tech industry and an exceptional track record growing and scaling start-ups all the way to successful exits. Co-Founder of Neolane in 2001, Stephan was responsible for driving Neolane's corporate vision, international business development and its high growth in North America. In 2013, with $60MM revenues and 400 employees, Neolane was acquired by Adobe Systems for $600MM. Since the acquisition of Neolane, Stephane was instrumental in defining a new Marketing & Experience Cloud category, combining the best of the Neolane DNA with the strengths of Adobe resulting in a 40%+ CAGR over 4 years and an undisputed worldwide leadership position for the Adobe Campaign business. Prior to Neolane, Stephan was Founder and CEO of CubicSoft and also Co-Founder and VP of AGDS, acquired by Peregrine Systems, now HP. Stephan is a recognized thought leader and a Digital Marketing expert. He is regularly interviewed in high-level publications and has spoken at several major worldwide marketing & entrepreneurship events. Stephan lives in Boston, he holds a Master of Science degree from Ecole Centrale de Paris and earned his Master in Business Administration from the College des Ingenieurs.
> Inès Ye (Ecole Centrale Pekin) will share her experience working with Capgemini Consulting and MIT Sloan. She will also talk about the MIT-Capgemini join research programm that she's managing, and share the recent findings on how large companies can innovate more effectively in the digital age.
> Intervention of the Ecole Centrale de Lyon : news and projects
* other speakers being confirmed
Dinner
Thank you to all the contributing graduates of the Alumni Days :

Here is the list of hotels recommended by Northeastern : https://www.northeastern.edu/iutam2018/accommodations/

de Vendredi 12 octobre 2018

09h00


à Samedi 13 octobre 2018


22h00
Northeastern University
BOSTON
Michel-Louis PROST
Président de l'Association des Centraliens de Lyon
Marc ONETTO
Diplômé de l'Ecole Centrale de Lyon promo 73, Marc Onetto est très impliqué dans le réseau Nord-Américain. Il est entre-autres responsable du Lyon-US Education Fund, qui accompagne financièrement de nombreux projets outre-Atlantique de l'ECL.
Frank DEBOUCK
Directeur de l'Ecole Centrale de Lyon
Northeastern University

BOSTON
Vous devez être connecté pour laisser un commentaire. Connectez-vous.